Georgi Kostadinov, CTO of Imagga, along with Borislav Mavrov, Programme Director at Europеan Institute, took part in the IMPROVATE conference, a high-level event held in Sofia, Bulgaria, with the attendance of AI experts in the fields of defense and cybersecurity, as well as leading politicians, government, industry, CSO, academia, and diplomatic community representatives from NATO, Bulgaria, North Macedonia, Israel, Greece, Bosnia, Montenegro, Romania, and Albania.
"Always happy to discuss the potential of Imagga's pioneering computer vision tech in countering radicalisation and eliminating online threats developed as part of the CounteR Project", commented Georgi Kostadinov, CTO of Imagga.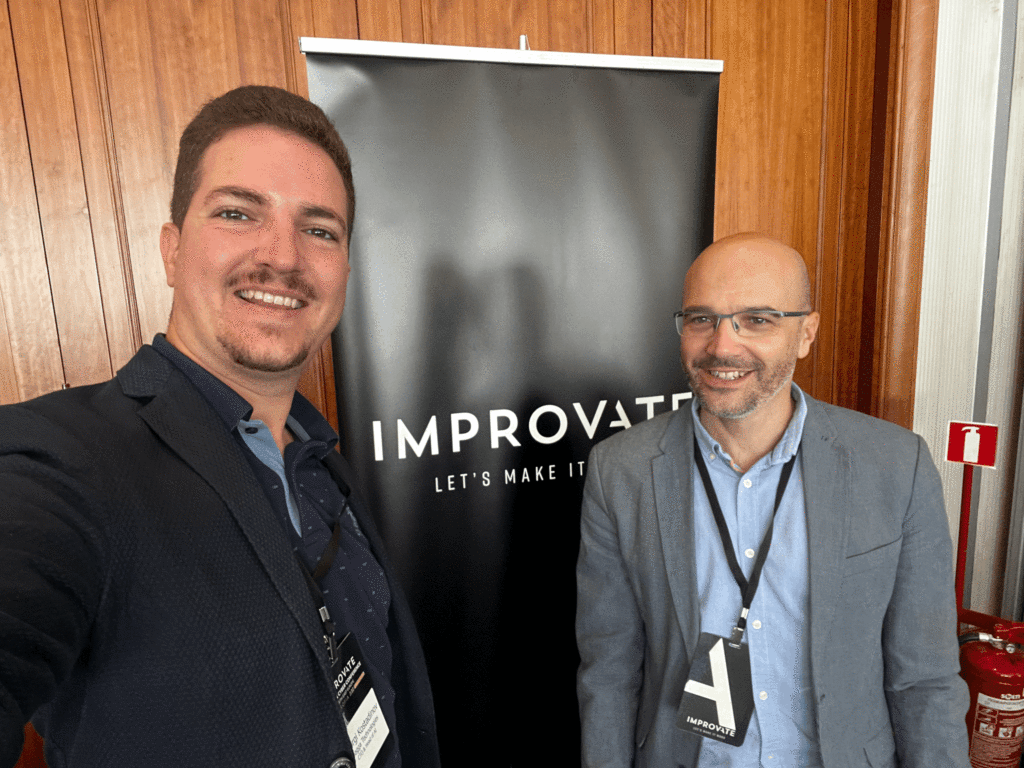 Excellent sessions from leaders such as Garry Kasparov, Rosen Plevneliev, Dr. Solomon Passy, and many AI experts in defense and cybersecurity!
IMPROVATE is a platform that makes technology and innovation accessible to new markets around the world. Launched in September 2020, IMPROVATE operates out of London and Tel Aviv and serves as a platform to connect leaders, decision-makers, companies, and investors with technology and innovation. IMPROVATE's Board members and partners are: former world chess champion Garry Kasparov, President Rosen Plevneliev – former President of Bulgaria, Prof. Zeev Rotstein, – Medical systems expert, IDF Major Gen. (Ret.) Amos Gilead, Yigal Unna -Director General of the Israel National Cyber Directorate (2018-2022). Victor Ponta – Former Prime Minister of Romania | Yves Leterme – Former Prime Minister of Belgium | Dr. Vlado Buckkovski – Former Prime Minister of North Macedonia.