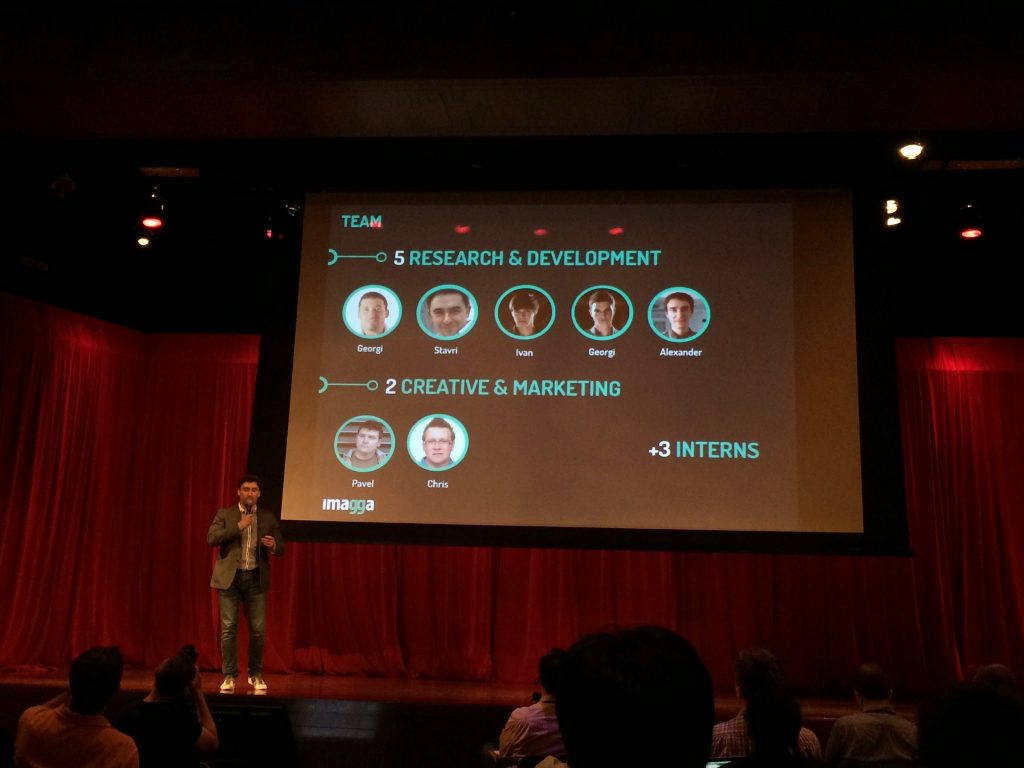 The LDV Vision Summit brought  together world's top imaging technologists, visionaries and investors to share and shape the future of image and video recognition technologies.
Organized by Evan Nisselson, LDV Capital the summit was held in NYC to showcase how imaging and video technologies are empowering and disrupting the our day to day life and global businesses.
"Why are photos so valuable? Because they are our memories"-@nisselson @LDVVisionSummit pic.twitter.com/qnVtvyUldi

— Erick Schonfeld (@erickschonfeld) June 4, 2014
Visual web is upon us. Images and video are starting to dominate all web channels we are collecting data and impressions from. It's not just the digital cameras and smart phones, but also drones equipped with cameras that will basically record and archive important moments.  This will  eventually enable us to take part in moments, conversations and event we couldn't attend or be physically present.
The advance in GPU power, machine learning algorithms, well labeled data and some magical tricks implemented by various researchers and startups working on image recognition will eventually create new ways of exploring the visual web  – collection of personal and common image and video experiences.
It was exciting to see Georgi presenting Imagga on stage of LDV Vision Summit as one of thoroughly selected startups developing image recognition products and services. On stage were as well  Eugenio from  teradeep,  Alex from visiosafe  and Chris from TAG Optics. Quite good company. Some of the exciting lectures at the event were Camers – Video, Still & Wearable with panelists Martin Kallstrom from Narrative and Flo Meissner from EyeEm. The panel on Recent Progress in Computer Vision using Deep Learning with Rob Fergus from Facebook artificial intelligence lab was also quite interesting as it tackled the technology challenges we are facing with Imagga's image recognition technologies. The Future of Image Recognition discussion session with Serge Belongie from Cornell NYC Tech,  Gary Bradski from Magic Leap and Moshe Bercovich, Shutterfly set the trends for the next couple of years and was followed Trends in Visual Communications Technology from the investor's perspective with the awesome Om Malik from  True Ventures and Evan Nisselson.
"Gif is the video of the ADD generation", Om Malik #ldvvision. pic.twitter.com/LMqCJagPE0

— Kaptur (@KapturMag) June 4, 2014
Imagga's automated tagging technology is what we consider groundbreaking and with huge potential to contribute to the change we perceive image  content in the near feature. According to KPCB Internet Trends 2014 report over 1.8 billion photos are uploaded and shared on a daily basis. Most of image date is not properly keyworded or not tagged at all. Memories are stored in archives, in the best case somewhere in the cloud. Exploring this visual records of our lives, interactions, personal encounters and important moments will be of key importance in the years to come. Using machine learning and super smart image analysis, technologies like our tagging API will be able to bring back the meaning to important moments, shorten the time we dig for them, automatically highlight the best quality content and feature significant events.
Beside the imaging summit, being in NYC is always exciting, especially for image intensive business like Imagga's. So many of our current customers are headquartered in NYC, so couple of extra days were well spent on biz dev meetings. Thanks to the summit we've got quite valuable new prospects and couple of partners.