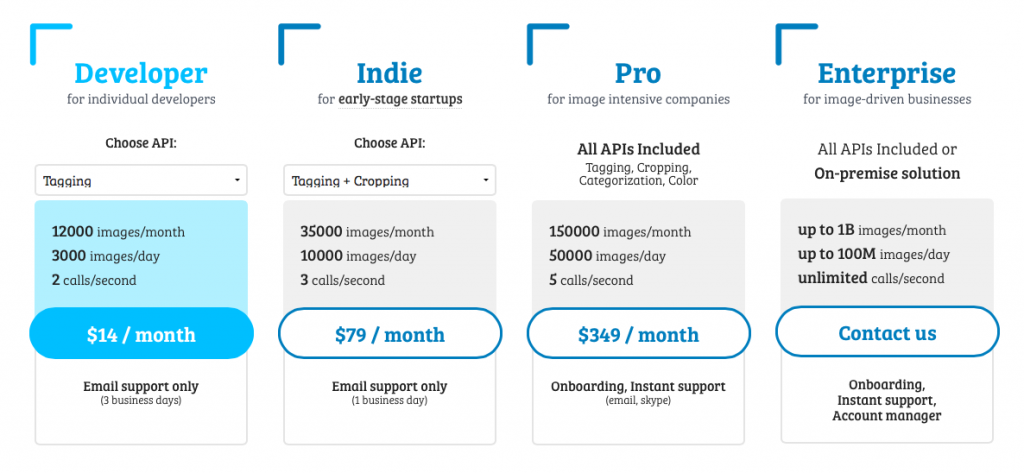 We are excited to announce some changes to our API pricing policy. We've got lots of feedback and requests for more affordable ways to access our APIs.
Today, we are announcing Developer Plan for Imagga APIs, priced at $14/month that will allow the use of one of our APIs with up to 12 000 calls a month (3000/day, 2 requests/second). We believe this plan will bring on the table flexibility and the opportunity to apply our breakthrough technology on a more affordable price.
Hacker plan remains free but we are reducing the monthly calls to 2000 (200/day, 1 request per second) and will be available as before just for image tagging API.
We are eager to see you how gonna apply our technology in your projects! Send us feedback and any ideas you have regarding our technology offering in general or any tip you want to share.