Automation
of organizing your personal
collections of photos
Improvement
in search of
your photo albums
Eden Photos is the pilot application of Eden Tech Labs - a startup company founded with the ambition to build innovative technologies into usable end-user applications. The company, in collaboration with Imagga, won the first prize at the first ever Porsche Innovation Engine hackathon in June 2016 in Salzburg with a prototype of car recognition application called CarSnap which impressed the top management of Porsche Holding. Eden Tech Labs has been working on Eden Photos in close collaboration with Imagga since late 2015.
Eden Photos uses Imagga's Auto-Tagging API to index your personal photos and provide search and categorization capabilities across all Apple devices connected to your iCloud account. The Eden Photos agent installed on your Mac will process all photos available in Photos, Dropbox or any folder you can add and will automatically suggest relevant keywords. Imagga's Auto-Tagging and Categorization APIs were used to enable keyword detection and provide the core functionality of the app.
The Challenge.
Eden Photos was in search for an image recognition technology that will be able to precisely recognize hundreds of objects in personal photos. With its deep integration into Mac OS and Photos, Eden Photos helps professional photographers optimize their workflows and photo enthusiasts organize and find photos with ease.
Imagga offers a unique combination of auto-tagging and auto-categorization technologies optimized for recognizing the type of content present in personal photos. This makes the Imagga API a perfect fit for Eden Photos. It is important to have an accurate technology which at the same time can suggest a lot of keywords for each photo. Having as many keywords for the images as possible is important for both of our target groups - professional photographers who organize and upload keyworded photos for sale and photo enthusiasts who need to organize and find their photos fast.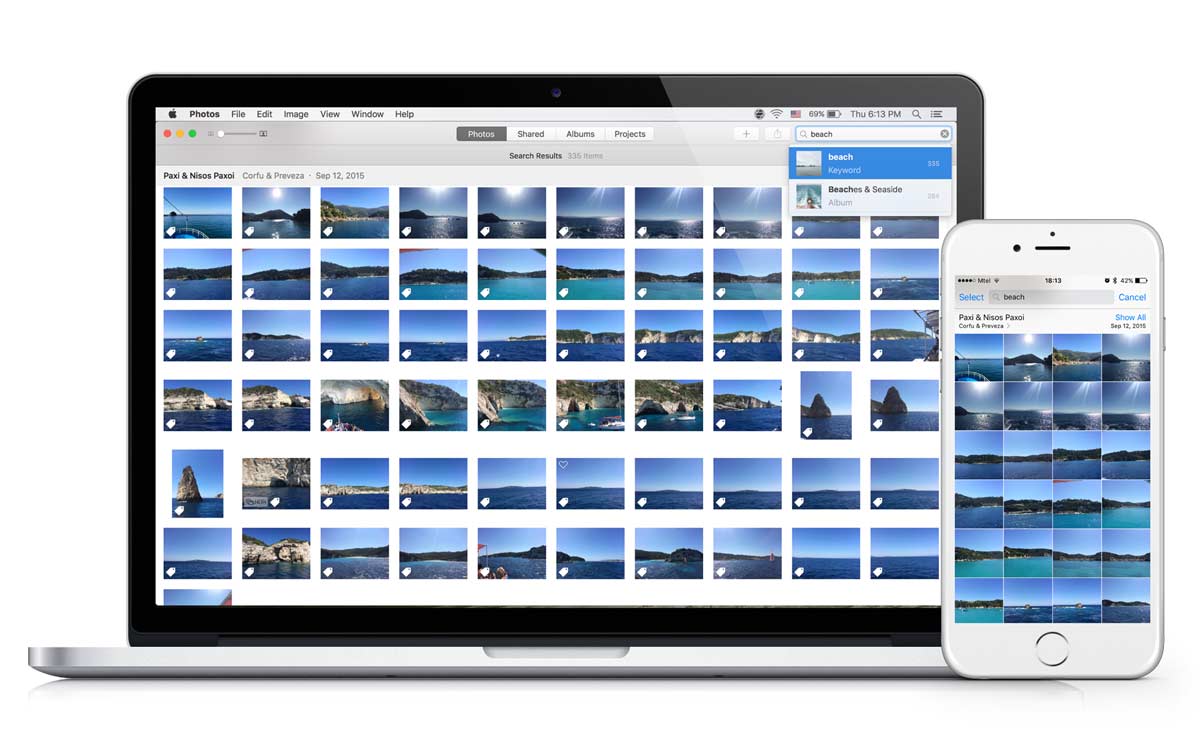 The Solution.
Eden Photos is a Mac OS application which uses deep learning to suggest image tags on your desktop and in iCloud. The app offers seamless integration in the tools you are already using - Photos, Finder and Spotlight Search are now aware of the content of your photos! The app runs in the background and you don't need to do anything other that adjusting its settings if you'd like to.
The key features of Eden Photos are:
Automatically add keywords to your photos - the Mac OS application recognizes the types of objects and scenes in each photo and adds them as keyword tags directly in your Photos app. Later on you can modify them if you'd like.
Find your photos on all your iCloud devices - once your photos have keywords, you can easily search for them by typing the appropriate term in the Photos app search box. If your Photos app content is synced through iCloud you can also search directly in your iPhone or iPad Photos app!
Auto-categorize your photos in albums based on their visual topic - in addition to suggesting keywords Eden Photos also creates Photos albums based on the visual topic of the photos and puts the relevant photos there. You can control what albums are created via the app Preferences and remove albums or photos at any time directly in the Photos app.
Automatic finder tags, IPTC keywords and Smart Folders - Eden Photos hasn't forgotten about your image files as well! Each image in your Pictures folder, Dropbox photo folders, or any other folder you'd like to add, can be tagged with both Finder tags and IPTC keywords. This enables search via the Finder interface and makes the tags seamlessly transferable to any service or tool that supports IPTC import! Eden Photos also creates smart folders in your Pictures folder. They contain the image files from the Pictures folder and subfolders grouped by visual topic.
Here's what Ivan Iliev, CEO of Eden Labs has to say about Imagga's API:
"It was a seamless experience and we never had any problems with the integration. Making an HTTP upload request to the API and then getting the tags and the categories is all we had to do. Imagga's Auto-Tagging and Categorization APIs are very easy to use. It offers the biggest number of relevant keywords per single image. Also quite fast and amazingly reliable."
The Results.
Eden Photos was just released on the Mac Store and is getting good momentum. If you sync your personal photos on all devices, installing the app on your laptop will also enable keyword search in Photos app on your iPhone and iPad devices. What's impressive is you don't need to download another app. All metadata is propagated back to the your photos and accessible via Apple's Photos app.
" Imagga's API simply works, and it works as expected! It was quite easy for us to integrate the tagging and the personal photo categorization functionalities within the app in a matter of hours. "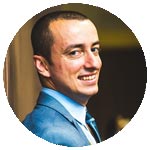 Ivan Iliev
CEO, Eden Tech Labs
It's Easy to Implement Tagging API.
You can implement our API for free (up to 1,000 calls a month) to test it within your application.