Automation
25M
photos categorized
Result
86%
precision rate for TOP 5
Tavisca is a travel technology company which enables businesses to set up an online presence by providing them software platforms and solutions. The company provides solutions in a wide range of areas including solution definition, creative design, product development and mobile application development. The variety has enabled Tavisca to serve every sector of the industry – travel agencies, destination management companies, online travel agencies, tour operators, consolidators, and niche travel companies.
Tavisca services power thousands of travel websites and enable tourists and business people all over the world to pick the right flight or hotel. By implementing Imagga's powerful image categorization technology, Tavisca was able to significantly improve the quality of the hotel photos served to millions of users monthly.
The Challenge.
As part of their powerful hotel content syndication system, Tavisca has an unclassified image dataset of more than 25 million images from hotels all over the world. The challenge was how to classify all these images across pre-defined categories.
Tavisca aggregates large volumes of hotel information from multiple sources through their XML API's, FTP data feeds, excel files and data exports to provide descriptive hotel content for over 20 000 000 data points in 11 languages. Hotel information generally lacks standardisation and very often results in the display of duplicate and erroneous content on the travel websites. Manually checking and updating such volumes of information to ensure it's accurate & up to date is practically impossible. When it comes to hotel images, the challenges are also big - duplicate content, unsorted imagery of amenities, hotel rooms, tourist attractions.
In order to provide the best experience to their demanding clients, Tavisca took the challenge to find a convenient way to organize their hotel images collection. Imagga's powerful Image Categorization Training technology came to help.
The Solution.
Tavisca's decision to choose Imagga's Categorization API was based on three important requirements: convenient and simple API that's easily integrated with the existing infrastructure and software stack, the ability to create a custom classifier, and the high accuracy of the image recognition technology.
Together with Tavisca's team Imagga worked on carefully selecting sample photos to train a custom classifier for hotel photos. The custom trained image classifier can distinguish between categories such as balcony, lobby, living area, fitness just to mention a few.
" Integration of the service was very easy. The API specification was clear and there was hardly a requirement to consult the documentation. We always received spontaneous responses from Imagga for our queries which helped us in setting up a custom service tailored to our requirements in no time. "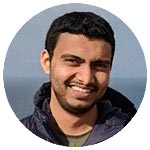 Vikram Sreekumar
Software Engineer at Tavisca.
The Results.
As a result Tavisca now have a powerful image classifier based on sophisticated machine learning technology that processes and categorizes excessive amounts of photos per day with a very high precision rate. This opens a lot of room for improving their realtime hotel mapping and descriptive content delivery system and attracting even more clients.
Categorize your visual data.
Imagga offers categorization API for automated organization in predefined categories for any type of visual data and content.